September 2019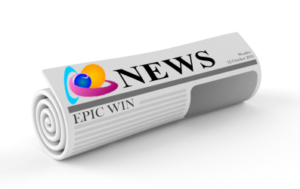 This year Douglas was well represented in the Summer Cup competition. It was a knockout competition and we started out with 8 teams in the competition. Our Ladies grade 3 team of Roma Buckley, Lucy Cullinane, Dervilla Griffin and Ruth O'Sullivan and our Mixed Grade 6 team of Mary Cummins, Majella O'Regan, Patrick Foley, and Cian O'Connor all made it to the finals. The finals were held in Rushbrooke on Sunday Sept 8th. Our Ladies grade 3 beat Hillview from Clonmel and our Mixed grade 6 team narrowly lost out in super doubles to Tralee. Well done to you all.
This is an internal 6-week event and is open to all grades. It is a doubles competition for ladies, men's and mixed. It is run on a Sunday evening from 6pm – 7.30pm and starts on September 15th. This is a fantastic opportunity to meet club members and there will be tea/coffee in the clubhouse afterwards. The cost for the 6 weeks is €10. If you would like to take part, please mail – tennisdouglas@gmail.com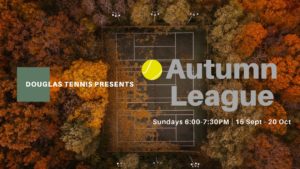 Lights cards can be topped up in the office during the office hours. However outside of these hours, light cards in the sums of €10 and €20 will be available to purchase from J.J. O'Driscolls shop in Ballinlough and Daybreak on the Rochestown Road. This is not a top up facility but an opportunity to purchase extra cards. Please return any empty cards to the office for recycling.
Lights cards are also available from the following club members so just ask if you see them:
Roma Buckley, Lucy Cullinane, Eileen Devey, John Downes, Fiona O'Callaghan and Pat Peate.
There is cover on a nightly basis to sort any lights problems:
Mon & Wed – Chelley is in the office
Tues – Committee members available, Fiona O'Callaghan or Patrick Foley
Thurs – Committee members available, Cheryl Billinghurst or John Downes
We would like you to get involved in our new social or club development committees. The club is growing, and we would love to run a social event every quarter so would welcome any ideas and help. We are also looking to apply for any grants that may be available to us as a club and put a development plan in place for the club. Please contact any member of the management committee if you think you can help us.
Senior Open Tournaments 2019
21st Sept – 29th Sept    Mallow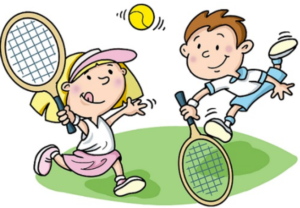 Our Junior Coaching program starts back on Monday 16th September. We look forward to welcoming back all our juniors and especially our new junior members. We hope you enjoy your coaching.
This year we entered 3 teams in the Munster Summer Cup. 2 x U12 teams and 1x U14 team. Hard luck to Ethan Wyse, Julie O'Farrell, Orlaith Murray and Leo Goulding who lost out to Ballinlough. The best of Luck to our other U12 team and our U14 team in their matches.
Junior Open Tournament 2019
25th Oct – 29th Oct        Ballinlough
Douglas Closed Tournament 2019

DLTC Christmas Party 2019

Douglas Lawn Tennis Club wishes to acknowledge all its sponsors and thank each one of them for the support they give to our club. The club urges all our members to show our appreciation by using our sponsors products and services whenever and wherever possible. Their continued support is vital, and we thank them very much.

If anyone can sponsor a court (€400 for 12mths) or a friend of DLTC (€50 for 12mths). Please contact any member of the committee if you can help.
Court Sponsors:
Esus E-learning
Barry Sheehan Painters & Decorators
Friends of DLTC:
AIB
Barry's of Douglas
CAB Motor Company
Cakes by Ruth
Classic Drinks
Cork Celebrant Sharon Quigley
Cotter Motor Engineers & Assessors
DJF Engineering Services Ltd.
Edel Regan Architects
Feng Shui Matters
iMediate
JJ O'Driscolls Superstore
McGuirks Golf & Tennis
O'Flynn's Gourmet Sausages
The Pavilion
Waterman Consulting Engineers