JUNE 2019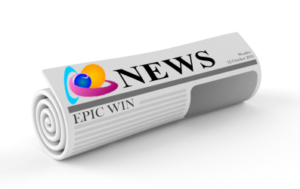 This year's open tournament ran from Wednesday 8th May until Saturday 18th May and our Junior Open from Saturday 8th June until Saturday 15th June. DLTC like every other club in the country runs on volunteer power. Our club couldn't grow and succeed in the way it does, never mind even open the doors, without the volunteer hours so generously given each week. A sincere thanks to the management committee who make it all happen, the members who volunteered for desk duty / kitchen duty / home baking / BBQ chefs, all the coaches and all those that cleaned up the grounds, we genuinely couldn't do it without you. THANK YOU!
This year's Regional League Finals will be hosted by DLTC. Wednesday 19th June sees Ballinlough battle it out with Rushbrooke for Division A honours and Whitechurch are up against Mallow in the Division B final. All courts will be unavailable from 6pm for these matches. Great tennis is assured so come down and support the teams. Richard Fahey CEO of Tennis Ireland will be in attendance on the night. The kitchen will also be open.
This year Douglas is well represented in the Summer Cup competition. It is a knockout competition with all the teams featuring by the middle of July. We have entered teams in the following grades: XD1, XD2, MD3, WD3, WD4, WD5, XD5 and XD6. We would like to wish all the players the very best of luck.
We would like you to get involved in our new social or club development committees. The club is growing, and we would love to run a social event every quarter so would welcome any ideas and help. We are also looking to apply for any grants that may be available to us as a club and put a development plan in place for the club. Please contact any member of the management committee if you think you can help us.
This year's Douglas Singles Tournament runs from Thursday 01st Aug until Saturday 10th August. We will be looking for volunteers for the check in desk, kitchen duty and for home baking during that week. Please get involved in any way you can.
Senior Open Tournaments 2019
16th June – 22nd June Argideen Vale (Grass Courts)              10th Aug – 18th Aug     Lower Aghada
21st June – 29th June   Carrigaline                                              18th Aug – 25th Aug     Bandon
29th June – 06th July    Youghal                                                  27th Aug – 07th Sept    Ballinlough
06th July – 13th July      Rushbrooke                                           15th Sept – 22nd Sept   St. Michaels
16th July – 28th July      Monkstown                                            21st Sept – 29th Sept    Mallow
01st Aug – 10th Aug      Douglas (singles)
Congratulations to all our members who have played in the recent Opens. We have been well represented on all finals days and well done to all our winners and runners up in our recent Douglas Open.
Men's Singles Grade 1
Runner Up: Mick Hurley
Men's Doubles Grade 1
Winners: Mick Hurley & Ben Pfau
Ladies Doubles Grade 1
Runners Up: Tara Dwyer & Mags O'Driscoll
Men's Doubles Grade 2
Runners Up: Liam O'Sullivan & Robert Ficeri
Mixed Doubles Grade 2
Runners Up: Michelle Hayes & Damien O'Driscoll (Lower Aghada)
Men's Doubles Grade 3
Winners: Cian Long & Ed Donovan (Sundays Well)
Ladies Doubles Grade 3
Runners Up: Jen Sheehan & Michelle Hayes
Mixed Doubles Grade 3
Winners: Cian Long & Ruth O'Sullivan
Men's Doubles Grade 4
Runners Up: Kevin Sheehan & Vincent Lee
Mixed Doubles Grade 4
Winners: Vincent Lee & Denise Hobbs
Mixed Doubles Grade 5
Winners: Aine O'Driscoll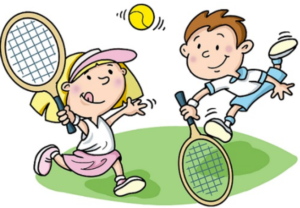 Our Junior Open is in full swing. This year sees our largest Entry yet with 271 entries in 16 events. Big thanks to tournament Director Triona Buckley for all her hard work, to Antoine Bercy and Anne McCarthy for running our U8/9/10 events so well and finally our unstoppable Junior Committee who have brought so much energy to the Junior Open. Cheryl Billinghurst, Jen Sheehan, Dorothy Wyse, Louise Brohan, Tara Russell, Tonya O'Mahony, Natasha Porter and Sharon Sexton, finally to all the parents who volunteered and baked and to our junior helpers, we couldn't have done it without you. Thank you all.
During the Open, 52 Juniors attended a private screening of Aladdin in the Gate Cinema Douglas organised by the Junior Committee.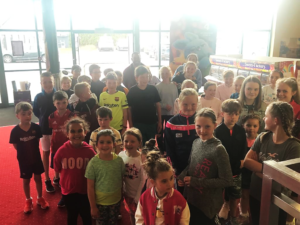 Yes, that is Antoine at the back – the biggest kid of all
Junior Open Tournament 2019
15th June – 22nd June   St. Michaels
30th June – 06th July    Sundays' Well
07th July – 13th July      Bishopstown
28th July – 03rd Aug      Rushbrooke
25th Oct – 29th Oct        Ballinlough
Douglas Lawn Tennis Club wishes to acknowledge all its sponsors and thank each one of them for the support they give to our club. The club urges all our members to show our appreciation by using our sponsors products and services whenever and wherever possible. Their continued support is vital, and we thank them very much.
If anyone can sponsor a court (€400 for 12mths) or a friend of DLTC (€50 for 12mths). Please contact any member of the committee if you can help.
Court Sponsors:
Esus E-learning
Barry Sheehan Painters & Decorators
Friends of DLTC:
AIB
Barry's of Douglas
CAB Motor Company
Cakes by Ruth
Classic Drinks
Cork Celebrant Sharon Quigley
Cotter Motor Engineers & Assessors
DJF Engineering Services Ltd.
Edel Regan Architects
Feng Shui Matters
iMediate
JJ O'Driscolls Superstore
McGuirks Golf & Tennis
O'Flynn's Gourmet Sausages
The Pavilion
Waterman Consulting Engineers